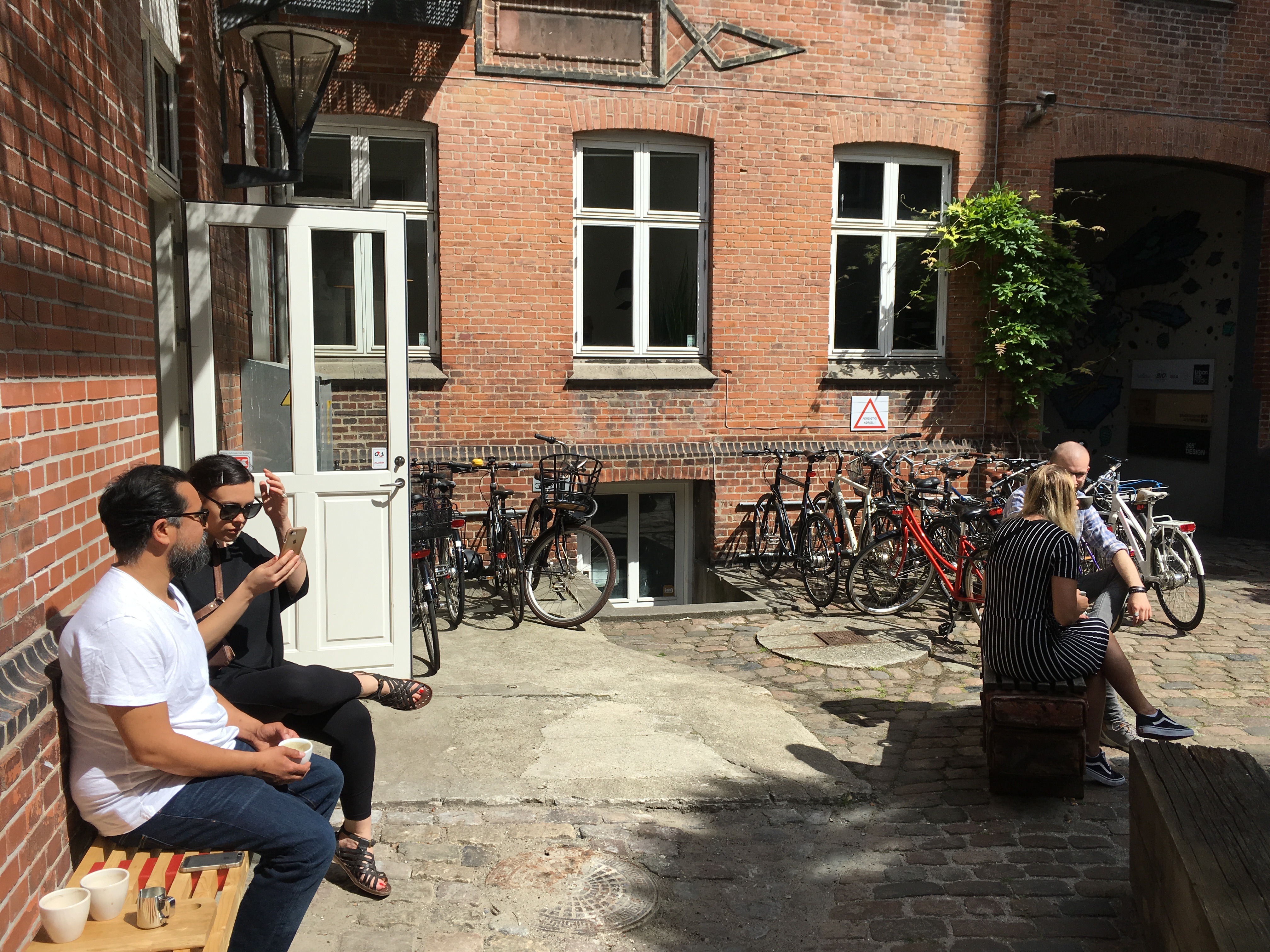 A coffee drinking country
Did you know That not many people drink as much coffee as Danes?
According to the International Coffee Organization Denmark is the fourth most coffee-drinking country in the world.
67 pct. of the Danes drink coffee every day. One out of two prefer black coffee and only one out of six never drinks coffee.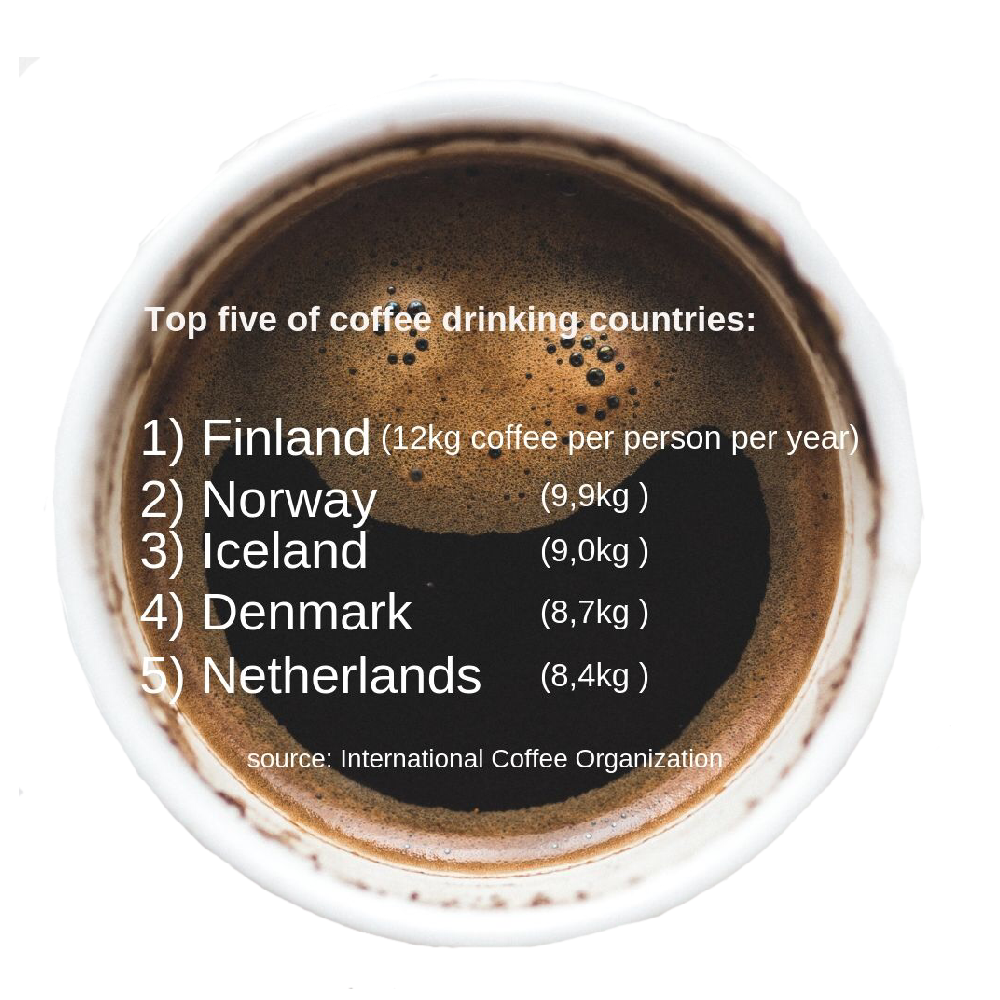 Milk or no milk?
1 out of 2 prefer black coffee and only 1 out of 6 never drink coffee.
The vast majority of the Danes (85 pct.) think of coffee as something "hyggelig" Perhaps this is why you'll find plenty of cozy coffee shops around Denmark – like this one on wheels in the forests south of Aarhus (near the Deer Park).

The first cup of coffee

Actually, coffee has been around Europe since 1615 where Venetians brought the first Arab coffee beans to Europe. In 1665 the first cup of coffee was served in Denmark – and in 1672 a text from a drugstore says, that every well-run drugstore should have coffee on its shelves.











Tea was at this time a much popular drink and in the 1730s coffee was only served in the top of the society.

Not before the 19th century Denmark became a coffee drinking country.

It was no longer an upper-class thing to drink coffee and in the countryside even the poor peasants, which couldn't afford tee – could afford coffee and the hot drink became popular.


























When the industrialization created new jobs and people moved from the rural areas to cities their coffee-culture with them.

And since then coffee drinking working-class outnumbered the tea-drinking bourgeoisie – coffee became much more popular than tea.





















Actually, the working class was encouraged to drink coffee instead of schnapps.

This way they didn't spend the family's money at the pubs – and they were sober while working. But actually, there is a quite old drink called coffee punch.

Which is made of coffee, sugar and schnapps. One way to make coffee punch is to put a coin into a cup. Pour coffee in the cup until you can't see the coin anymore. Then pour schnapps until the coin once again is visible.
Sources: International Coffee Organization (ICO), Dagpladet Politikken, danmarkshistorien.dk