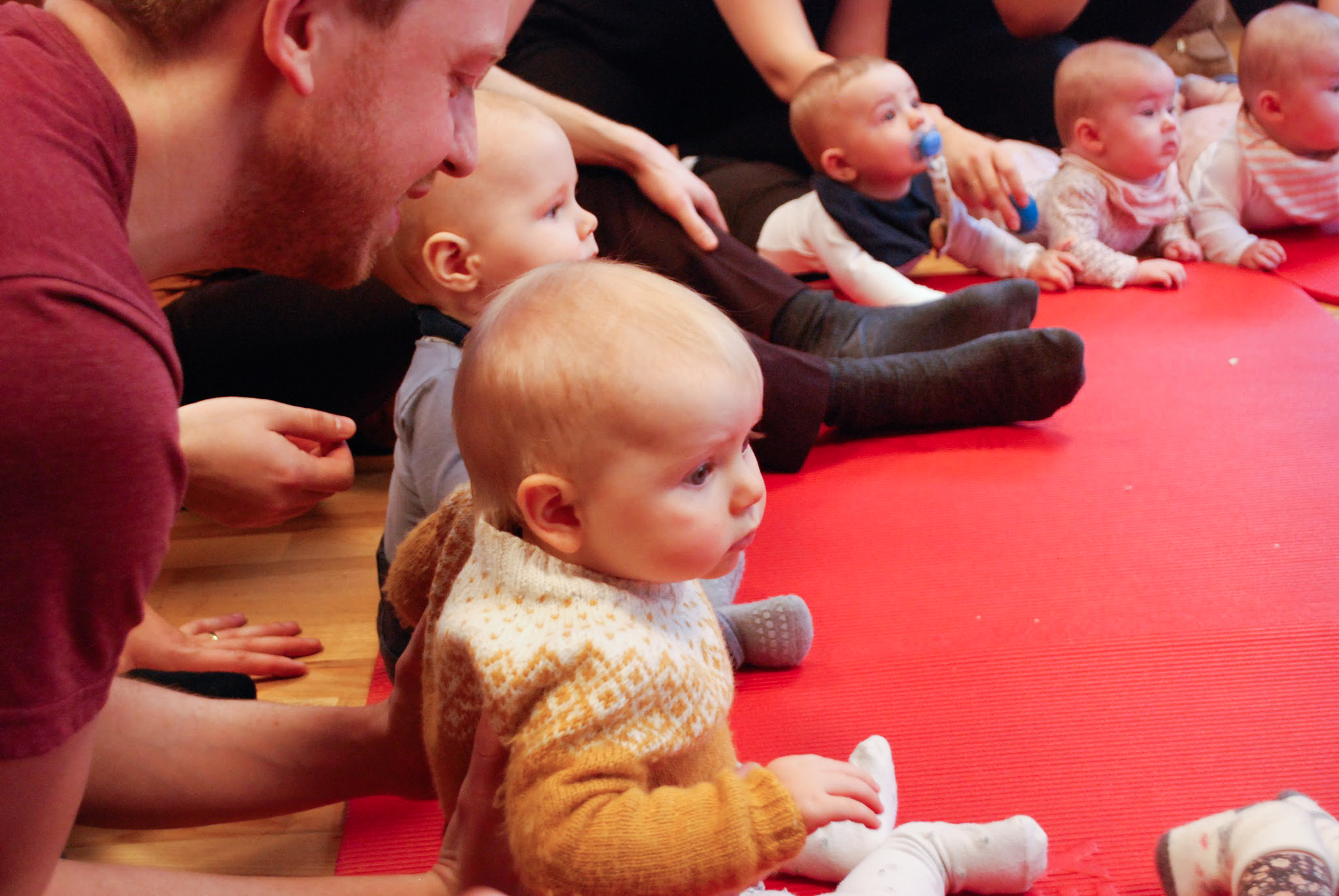 Here everyone is welcomed with a happy song and a smile
Do you know the feeling when you are running a bit late, and anyone seems to look at you when you enter the room? "Leg på Plejehjem" in Aarhus is not one these places;
Quite a few babies are on the floor or sitting next to their parents. One or two of them are trying to crawl out on their own adventure.
Suddenly another parent with a baby shows up. Rasmus Nielsen who's playing the guitar turns to them and plays a welcoming song and has a welcoming smile on his face.
[rev_slider alias="fakta"]
Just show up
When the session is over he tells, that even though" Leg på Plejehjem" begins a 10.00 you can't really turn up late. Sometimes a baby naps longer than you expected etc. therefore you just join whenever it suits you.
This day much more babies than usual have come to sing, play and hang out at the nursing home. The elderly are sitting along the wall, and just outside the room prams and strollers are parked next to each other.
Absorbing quietly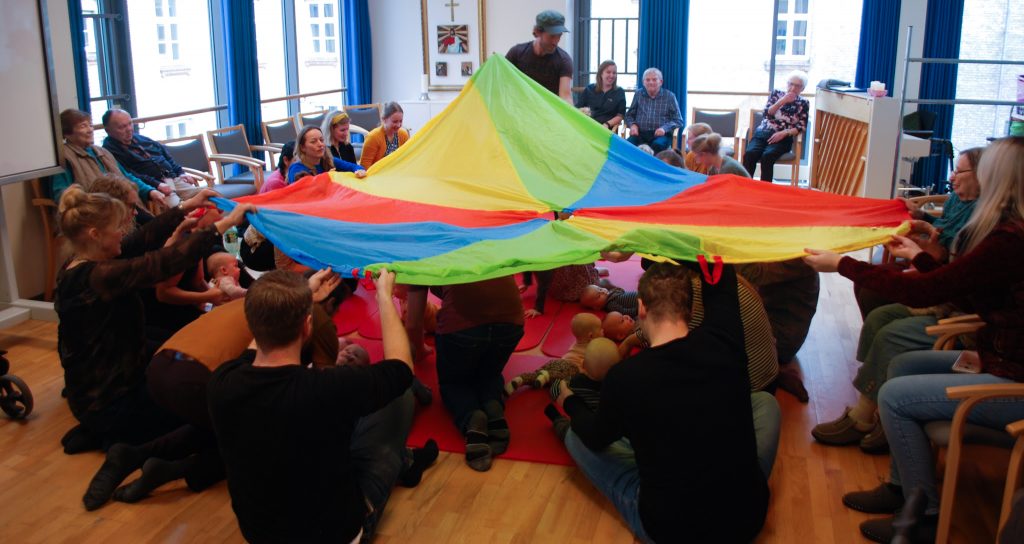 Three generations are together in one room, and even though the elderly don't interact much, they are participating in their own way. Watching the babies, singing quietly along, and absorbing the twinkles in the babies' eyes.
[rev_slider alias="citat"]
The reason why
Perhaps you are wondering, why we tell you all this. The thing is Leg på Plejehjem, is an excellent place to go, if you are on maternity leave and like to hang out with other parents. And don't you worry if you don't speak much Danish. You easily pick up some words from the singing, and many of the Danish parents speak English.
If you are looking for ways to get to meet more people Denmark – perhaps it is time to for you and your baby to join Leg på Plejehjem.