Are you allowed to buy property in Denmark?
Buying property as a foreigner comes with requirements, first step – make sure that you can buy property in Denmark!
If you are a non-EU and EEA citizen and still haven't lived five years in Denmark, then you must seek the Ministry of Justice's permission to purchase property. The Ministry of Justice in general grant you permission if:
The property will be used as a year-round property

The purchaser takes permanent residence in the property and registers him/herself to the national register, within a month of the purchase.
As an EU and EEA citizen, you do not have to seek permission to purchase property from the Ministry of Justice if you:
Are an EU/EEA citizen who receives a salary in Denmark or have an EU/EEA residence permit.

 Are an EU/EEA citizen who has or will start up your own business, or who has or will establish an agency in Denmark.

Are an EU citizen who has a residence permit for a pensioner or for a student. In this case you only need to give a declaration of this to the justice registration judge ("tinglysningsdommer"). You must declare that the property will be used as a year-round property and not as a holiday residence.
Mortgage
When you have secured that you can buy property in Denmark it is time to take a further look at costs – here goes!
When you have found your dream house it is of course important to know whether you can pay for the dream.
80% of a loan can be made as a mortgage (realkreditlån). The remaining 20% can be either a bank loan (banklån) or a down payment. Normally the banks require you to make a down payment of 5% of the house value of the purchase price.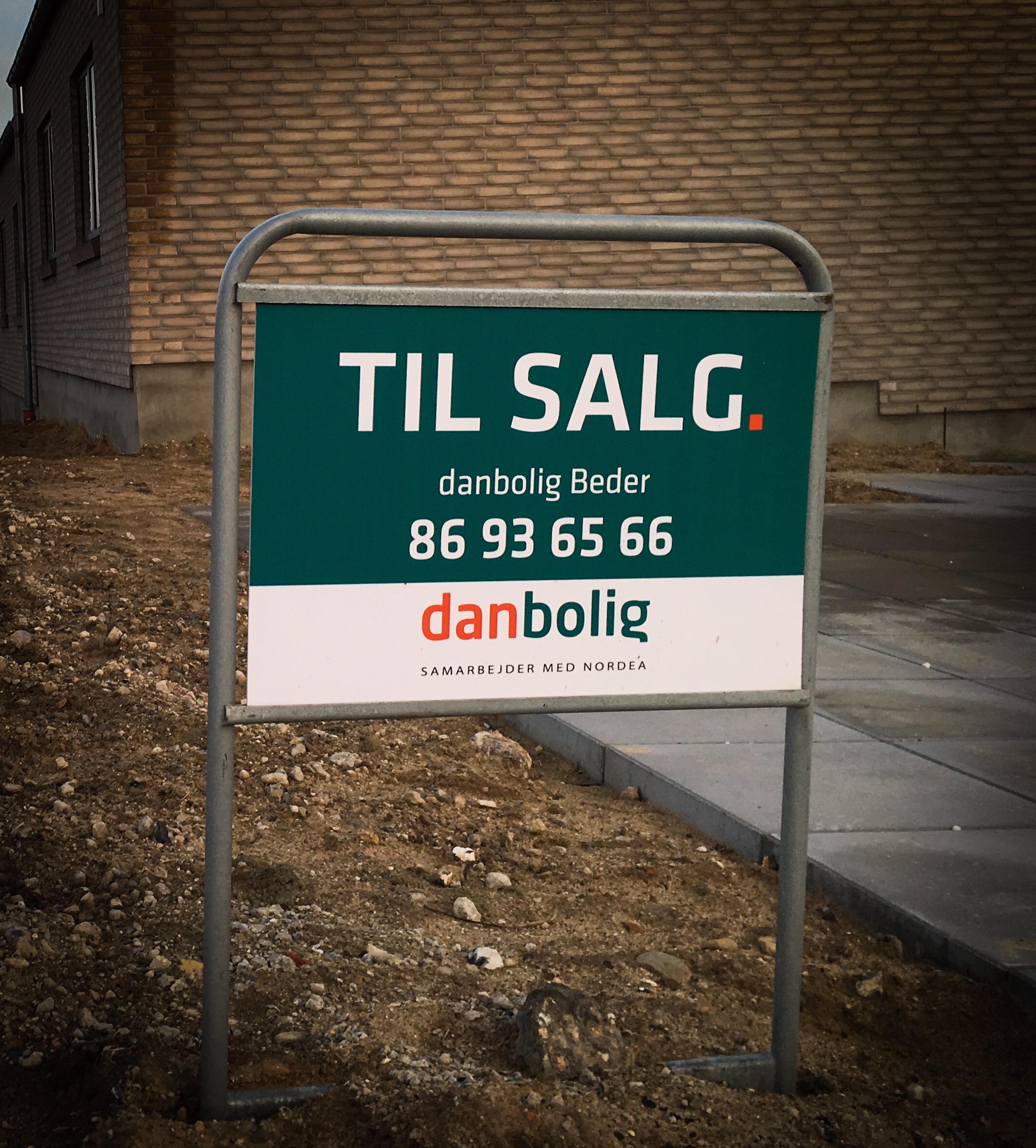 Which bank should you choose?
Regarding the bank loan it depends on how your bank evaluates your finances, it might be a good idea to "shop around" to see if another bank has a better offer.
To see what you could end up paying for different loan amounts try this loan calculator: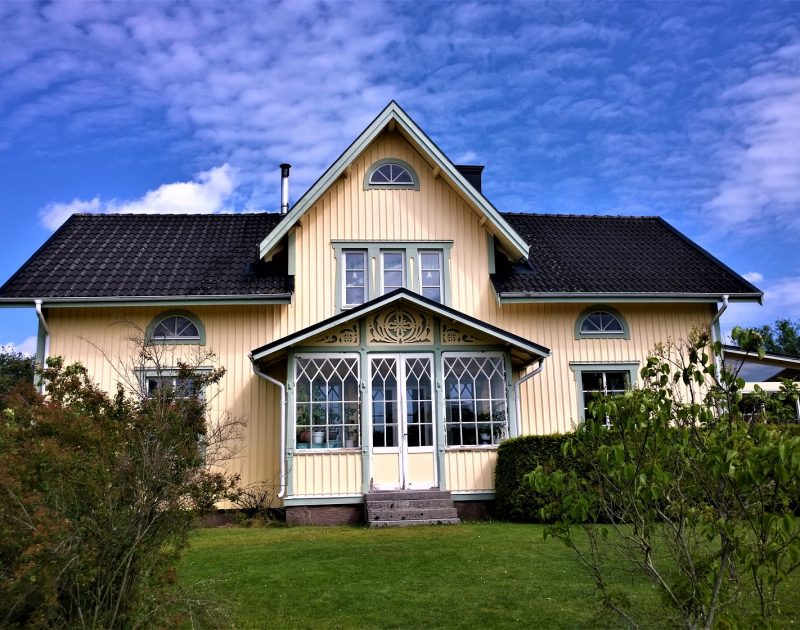 Mortgage institutions in Denmark
There are four mortgage institutions in Denmark:
Realkredit Danmark

Nykredit

BRF Kredit

Nordea.
The price is more or less the same, and it is not possible to bargain about the interest rate, but if you let your other bank business follow your mortgage you can negotiate about fees.
You can choose between two main variety of loans: Fixed Rate Loans (Fastforrentet lån) or Adjustable Rate Mortgage (Rentetilpasset lån). What to choose depends on your risk profile, life choices and finances, it is therefore advisable to contact a professional who can advise you on this matter.
Now you know your house budget – where to look for that dream house of yours?
There are two good websites to look when you wish to buy property: boliga.dk and boligsiden.dk. These two websites showcase almost all houses for sale in Denmark and you can set up a user profile on both sites and thereby get alerts when houses are matching your criteria come for sale.
Decision points?
It might seem like comparing apples and pears when you try to compare different houses, however there are some documents that might help you with this:
Sales Report (Salgsopstilling)

Building Survey (Tilstandsrapport)

Electricity Survey (Eleftersyn)

Energy Report (Energirapport)
The real estate agent will be able to help you with these documents.
Just to mention one important focus area – the condition of the property.
The building survey will give you an overview of the house comparable to its age. A surveyor will go through the house and check for visible faults and errors. The damages are rated according to this scale:
K0 = Cosmetic

K1 = Less serious damage

K2 = Serious damage

K3 = Critical damage
Be aware that this does not tell you how expensive it will be to fix the error but how critical it is to maintain the property's integrity.
Future costs
To be able to make a credible budget – so here are the running costs you must be aware of:
Property tax is paid to the municipality. What you must pay in property tax is based on the actual property value and is assessed and collected directly by each municipality.

House insurance: If you own real estate in Denmark you must have an insurance against fire.
It is also a good idea to have a contents insurance covering personal property in the event of theft, fire or water damage – this insurance however is not obligatory.
Utilities (Water, electricity, power): Your home is equipped with meters, which record your consumption

Waste removal: the prices vary from municipality to municipality. In most municipalities you can choose to pay for getting your waste picked up every week or every two weeks.

Media license: You can choose to pay per month or half yearly and the price is 207,67 DKK per month per household. The cost covers the expenses to produce quality programs that are not influenced by disturbing commercials. Even if you don't own a television you still have to pay media license, if you own a computer you are obligated to pay the media license.
Nice to know:
Boliga.dk is an independent site that collects data from the different real estate agents.
Boligsiden.dk is owned by an association of real estate chains. Furnishing of your new home
When moving to Denmark you are probably bringing your own furniture, and if not, it is essential to know that it is not very common to rent out furnished property for a longer period. If you are looking for furnished housing, you should look for subleases.
Either way, you might have to buy new furniture while in Denmark, but did you know that during the last decade recycled furniture have become increasingly popular. You save money, but this isn't the only reason that it is getting more and more popular, many Danes wish to bring down their consume of consumer goods.