No matter which country you are from – this guy has visited it!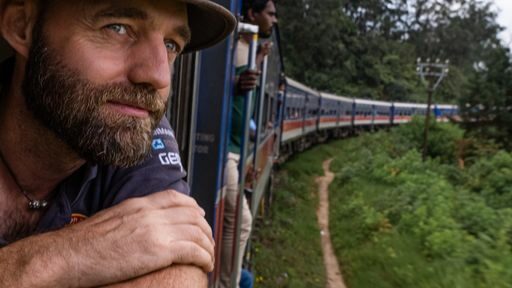 Thousands of people greeted and celebrated Jonas Vingegaard, the winner of Tour de France 2022, in the center of Copenhagen, but in Aarhus, a small group of people were gathered on the docks.

Not looking for a yellow jersey but for a ship with a red and blue keel and a very special passenger aboard. Moments later, Thor Pedersen set foot on Danish ground for the first time in a decade.

Perhaps you have already heard of Thor Pedersen. If you haven't (or actually even if you already have), his story is worth listening to and diving deeper into. Not only because Thor Pedersen is the first and probably the last person on this earth who traveled to every country in the world in an unbroken journey without going by plane, but also because he has gathered lots of knowledge about how we people are not as different as we think. More about that later.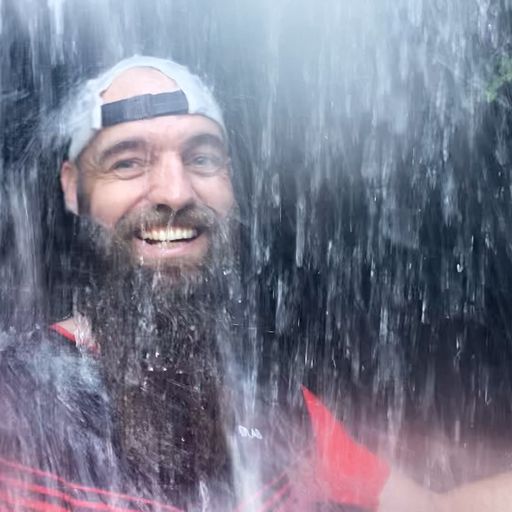 The adventure began in 2013 with an email from his dad

– When I received the mail, I never would have thought that it would make me leave Denmark for ten years, Thor Pedersen says.

– In the mail, my dad told me that 200 people had visited every country in the world. I think the number is 300 today – but no one had ever visited all the countries in the world in an unbroken journey without traveling by plane.

The idea started growing on me. At first, I thought it was too late. I was 34; I had my career, and my friends were beginning to have kids. But then I began to think about how it could be done and how long it would take.
He was wrong
Thor Pedersen expected the worldwide trip could be done in four years and three if he moved fast. But he was wrong. Just like anyone else on this planet, he didn't take into account that a pandemic would shut down countries and almost continents.
– I had planned to stay in Hong Kong for four days but ended up staying there for two years, he says.

Anyway, on October 10th, 2013, his adventure began. The first country on his list: Denmark. For 12 years, Thor Pedersen worked with shipping and logistics, and before that, he spent three years in the Danish forces. But from that day on, he was a true adventurer.
And an adventure was what it was all about. To do something that has never been done before, he tells. His goal wasn't to show a way of traveling in a climate-friendly way. Ten years ago, that was not really on the agenda anyway.
The drunken soldiers
When you talk to a guy like Thor, it is a bit difficult to know where to start. A bit like when you want to visit 203 different countries, just like Thor Pedersen did. He has so many stories and experiences to offer.
He visited North Korea and was held up by four drunken and pretty aggressive soldiers in the middle of the night near the border between Cameroon and Congo.
– They were armed to the teeth, and I said to myself, this is the end of my journey, remembers Thor.

But there is one message from Thor, which might be the right place to start. The world is a beautiful place full of fantastic people.
– Many people tend to think of some countries as bad countries or good countries. But the thing is that studies show that we more or less have the same intelligence no matter where on the earth we live. Our history and the way our society is structured are different, says Thor Pedersen and continues:
– A lot of people say that North Korea is not a nice country. But they have never been to North Korea, and they don't know anyone who has visited the country. Even North Korea has beautiful forests and lakes and nice people.
Thor Pedersen knows that there is more to the story, but he just wants us to be less one-sided when we talk about entire countries.
And if there is one thing Thor Pedersen has learned from his many meetings with people around the world, it is that we are very much alike. We want to eat good food, we like music, and when Game of Thrones was a big thing in Denmark, it was also a big thing in Chile, Cambodia, and the rest of the world. And when kids played with fidget spinners, they did it in every corner of the globe.

By now, you might think about what Thor Pedersen missed most about being away from home.
– A nice glass of cold Danish milk. You can find milk many places in the world. But it was just not the same, he says.