Find your way through the Danish health system:
What about referrals?
The only specialist doctors where you don't need a referral are with eye specialists and ear specialists.
With all other specialist doctors such as gynecologists, dermatologists and so forth you will need a referral.
Be aware that some specialist doctors have a long waiting list, especially in the bigger cities, and therefore it might be worth asking different specialist doctors if you wish to get an appointment as soon as possible.
Specialist doctors are free of charge, you will only have to pay for the medicine that they prescribe you.
Some of the treatments you will have to pay yourself, some the national health insurance will pay and for others you might have a private health insurance.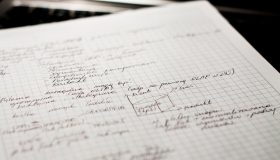 Your digital health journals
Sundhed.dk is the official portal for the publish Danish Healthcare Services which enables citizens and healthcare professionals to find information and to communicate.
The portal facilitates patient-centered digital services that provide access to and information about the Danish healthcare services.
"Danmark" – health insurance
The health insurance "Danmark" is a non-profit organization, where you as a member pay a monthly fee depending on which insurance group you decide to be part of. 2,5 million Danes are a member of "Danmark".